STEP #1 - Choose Your Frames
Selecting the above tab, labeled "Eyeglasses", will direct you our large selection of shapes,sizes & colors. Using the "filter"button at the top of the page will help you find exactly what you're looking for. If you need any additional help, please contact us via phone, email, or vist our storefront location.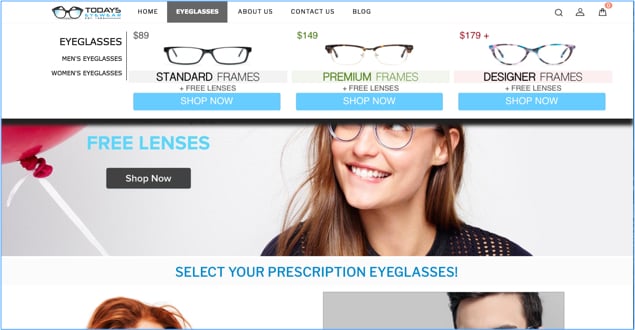 STEP #2 - Choose Your Lenses
After selecting your frame, click the 'select lenses' tab on the right side of the page. This will redirect you to a new page where you will select to have non-prescription or prescription lenses.After you have made your selection, you will be prompted to the checkout page. If you are looking for Progressive Lenses or Bifocals please contact us via phone.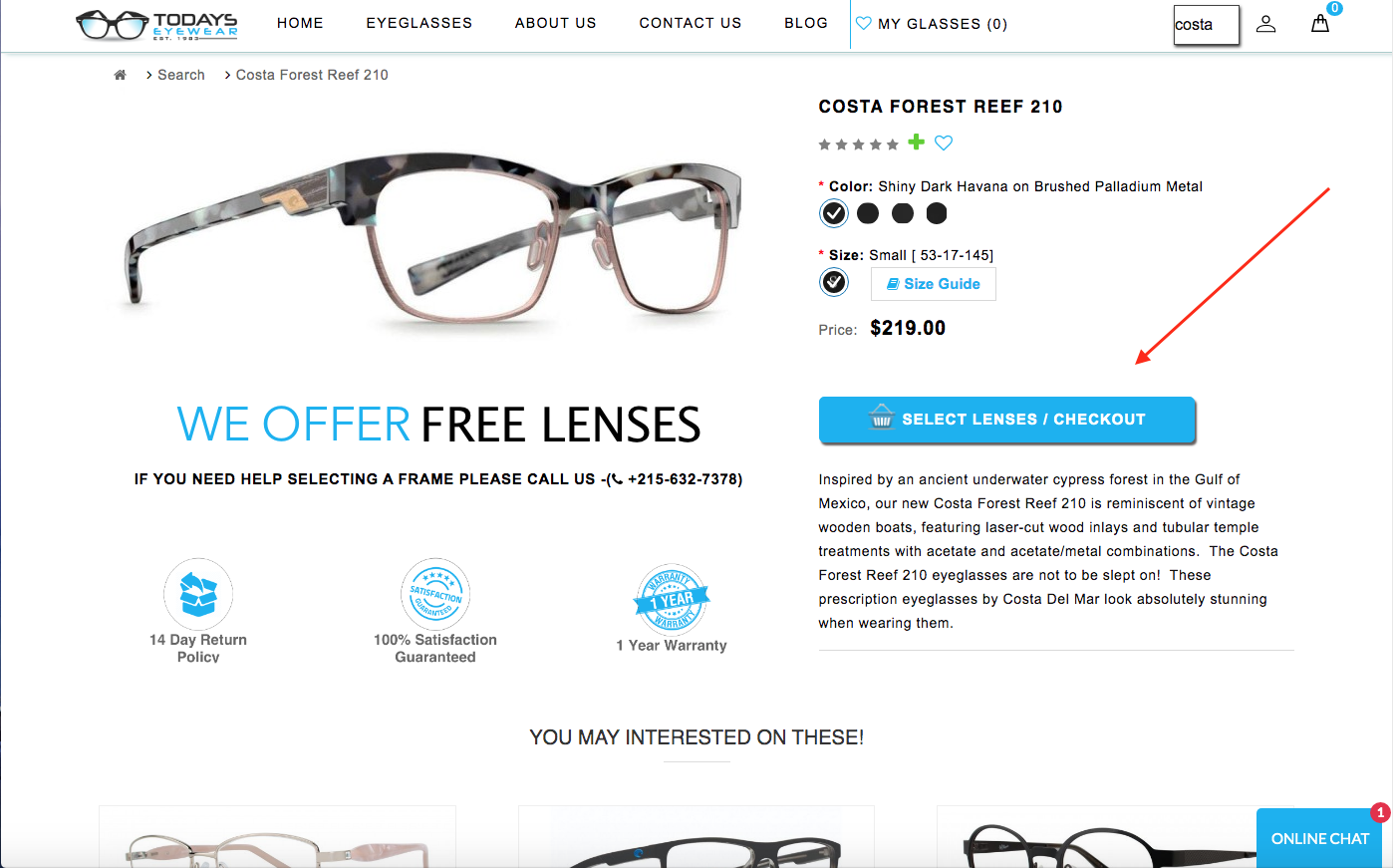 STEP #3 - Complete Checkout
Once you have completed the checkout form, you are all finished with your ordering process. You can expect your brand new glasses within 7-10 business days.